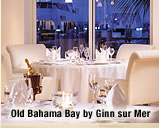 The Cove Eleuthera - Hotel Information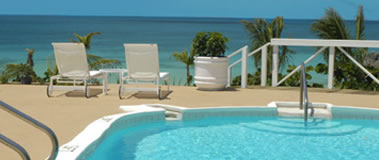 The Cove Eleuthera is the perfect place for selective travelers to escape the everyday hustle-and-bustle and enjoy a laid-back Out Island experience. This charming resort prides itself on providing its guests with casually elegant accommodations, excellent service, and quiet privacy in a splendid island setting. Eleuthera's lush vegetation, pink sand beaches, and surrounding turquoise waters make it a picture-perfect place to unwind and soak in this wealth of natural beauty.
Most of the main attractions on Eleuthera are connected to the natural surroundings. Additionally, The Cove Eleuthera provides its guests with a variety of pleasurable activities to choose from, including snorkeling, tennis, and island tours. The resort's mile-and-a-half cove with soft pink sand is a favorite among guests. There are also hammocks and coolers set up on the beach for guests who simply wish to relax.
The charming accommodations at The Cove are only steps from the beach and hilltop pool. The 23 rooms and suites have been revamped with tasteful and stylish Caribbean decor. All of the air-conditioned rooms have vaulted ceilings with fans and ceramic tile covering the terraces and private baths. In order to maintain the peaceful, laid-back island atmosphere, the rooms do not have televisions or telephones.
The Cove's gourmet restaurant serves three meals a day in a bright and spacious window-lined dining room with breathtaking views. The menu includes many Bahamian favorites as well as the gourmet continental cuisine of Chef Ludo. Guests can also enjoy more casual fare and drinks at the poolside Pineapple Patio.
Activities at The Cove Eleuthera:
LAND
WATER
Kayaking
Snorkeling
Sport Fishing
Swimming in Pools and Ocean
Windsurfing