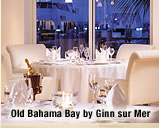 Pelican Bay At Lucaya Hotel - Hotel Information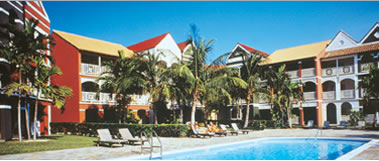 A mixture of Caribbean island flavor and European architecture combine to create the Pelican Bay Hotel and Suites.
The resort's unique Bahamas hotel and suites, accompanied by renowned hospitality and attention to detail, will ensure that every guest's stay in the Bahamas will be memorable.
Located within steps of the resort are over 30 restaurants, bars, shops, nightly live entertainment, the Dolphin Experience, scuba diving, snorkeling, and deep-sea fishing. Immediately across the street are two miles of white sand beach, a full service spa, all four "Grand Slam" surface tennis courts and a casino.
One of Grand Bahama Island's newest boutique hotels, the Pelican Bay at Lucaya hotel, is where visitors find the finest combination of Caribbean and European architecture and service. Awarded the prestigious "Small Treasures of the Bahamas" designation by the Bahamas Ministry of Tourism, the Pelican Bay at Lucaya hotel and suites are both charming and intimate.
Activities at Pelican Bay At Lucaya Hotel:
LAND
WATER
Boating
Fishing
Kayaking
Scuba Diving
Snorkeling
Swimming in Pools and Ocean