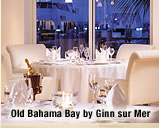 The Bluff House Beach Hotel & Yacht Club - Rooms & Suites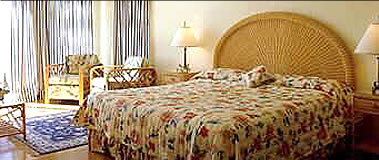 The Bluff House Beach Hotel & Yacht Club is a casual getaway with gorgeous views of the sun rising over the Atlantic Ocean and spectacular sunsets over the Sea of Abaco. The accommodations at this resort are elegantly appointed with classic British colonial charm. All of the accommodations are air-conditioned and some offer kitchens. The quaint décor includes floral bedspreads and tropical furniture. The spacious suites have cathedral ceilings and balconies overlooking the Sea of Abaco. Kitchens are featured in the one-, two-, and three-bedroom Villas, the two-bedroom marina Villas and the three-bedroom Yachtsman's Cottages.
The Yachtsman's Cottages are the most luxurious of these options. A king size bedroom and bathroom take up the entire second floor of the cottage and wonderful balconies provide breathtaking views of the White Sound Harbour. Ideal for families, these cottages have a kitchen, living, and dining area as well as a private Jacuzzi on the front deck.